I just returned from an event at the New York Times building called Pneumonia's Last Syrah – a social event to raise awareness of the problem of pneumonia which featured food, wine, and a beautiful photo exhibit. It was a lovely evening, so I must thank Mala Persaud from +gmmb for inviting me. We academics don't get out nearly enough.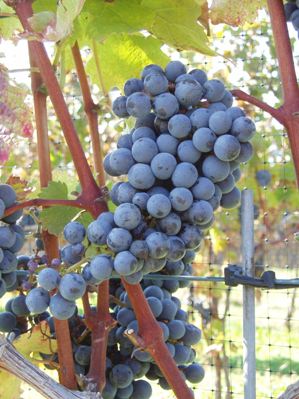 While at this meeting, I met a woman who formerly worked for a large global health organization and who now works in stand up comedy. I asked her if she had ever considered developing a whole stand up comedy routine about global health. She asked, is there really such thing as a good global health joke? Could we really laugh at disease and disability? Is global health funny?
It turns out, the "pairing" of Syrah and Pneumonia actually grew out of a global health joke once cracked by Eric Asimov, the New York Times wine critic, who once asked:
What's the difference between a case of Syrah and a case of pneumonia? You can get rid of the pneumonia.
As a lecturer, I sometimes compare my lectures to a comedy routine. I prepare my talks, test a few lines each year on my students, and then once I find that something works I do it over, and over, and over, again. Sad to say it, but University professors are really just very bad stand up comics.
But this got me thinking, are there really global health jokes out there? If so, what is your favorite?
Share on Facebook
2 Responses to "Can we laugh at global health jokes?"