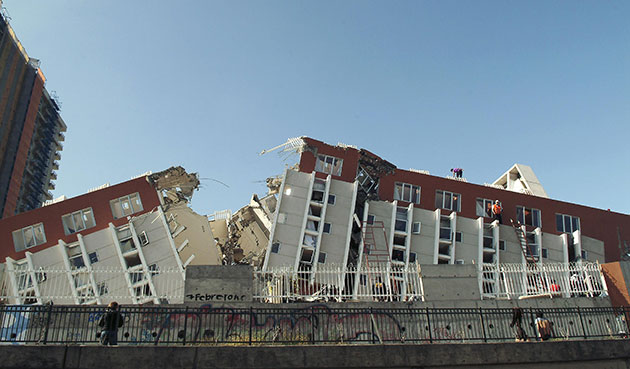 Over the holidays, I visited with my sister-in-law and her family who live on the South Pacific island of New Caledonia. Near their home was a lovely beach that we visited on more than a few occasions. About 400 m before the arrival to the beach, there were big signs posted along the side of the road indicating that the region was a tsunami risk zone. When I asked my sister-in-law about the signs, I learned that the signs were just a part of a broader preparedness system that had been put in place since the Indian Ocean tsunami of 2004. Schools had evacuation plans, cell phone alert systems had been created, and other measures had been put in place to prepare for future tsunamis.
Just a few short months before the Indian Ocean tsunami struck in 2004, I had been diving off the coast of Phuket and Ko Phi Phi two areas in Thailand that suffered incomprehensible loss of life during the tsunami. Such signs of preparedness did not exist. Apparently this was a real lost opportunity.
In the early hours of yesterday morning, a colossal earthquake struck off the coast of central Chile, just a few hundred miles outside of Santiago and near many other heavily inhabited cities. While the destruction has been tremendous, a number of factors have contributed to the fact that the loss of human life might be moderate: the quake struck at night, the quake was deep, and perhaps most importantly – Chilean infrastructure has largely been built to withstand earthquakes.
Almost immediately tsunami preparedness plans went into the action across the Pacific region. Hawaii evacuated people from beaches and moved tourists at beach front hotels to higher grounds. Half a million people in Japan were moved to higher grounds. When the waves eventually made it to these far away shores the waves turned out to be smaller than had been predicted, but the key is that it appears as though the region had been prepared to handle the situation had the worst materialized.
I don't want to draw attention from the grave situation currently unfolding in Chile – it is one of the saddest days for a country that has seen many sad days during its history – but I did want to draw attention to what appears to have been a major success: international efforts to create and implement disaster preparedness plans. This is classic public health in action – when the system works, no one notices. I think it needs to be celebrated.
Chile is a country that shares a very special place in my heart. I spent a month there in early 2004 studying the health reform process that was underway. No single experience has had such a profound impact on my view of the realities of the health policy making process. It was also the place where I experienced my first "moderate" earthquake – about 5.5. However, it happened at night and buildings were so well built that I was the only person I knew who felt it! My thoughts go out to everyone in Chile who has been affected by this earthquake and I wish them all the best for what will surely be a long an difficult recovery process.
Share on Facebook